Board & Management Team
TasFood's Board and Management Team is responsible for the strategic direction of the company. Overseeing the company's operations, the team works closely to ensure that TasFoods meets not only the demands of its shareholders, but provides a positive, innovative, and exciting working environment for employees. To get in touch with any of the Management Team, you can reach them via the contact page.
---
Board of Directors
CRAIG TREASURE
NON-EXECUTIVE CHAIR
Craig has had over 35 years experience in business and property development. His most recent executive role was as CEO and Managing Director of ASX listed Villa World Limited (VLW). He is an experienced ASX Director and has had many roles in private and public sectors as a business owner and director. He is a Member of the Australian Institute of Company Directors and a Fellow of the Urban Development Institute of Australia. He was appointed Non-Executive Chair on 4 June 2020.
---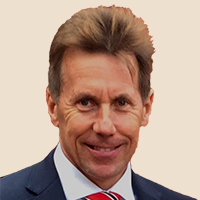 JOHN MURPHY
DEPUTY CHAIR & NON-EXECUTIVE DIRECTOR
John has over 35 years' experience in the Australian and International Beverage, Food, Fast Moving Consumer Goods and Packaging Industries.
He has held a range of leadership roles in large multinational organisations including Managing Director of Coca-Cola Amatil Australia; the CEO of Visy Industries paper, packaging and recycling business; and the Managing Director of Carlton & United Breweries Australian beer business after an extensive career with the company.
John has served on the boards of both public and private companies and is currently the Chairman of Tribe Breweries (craft beverages) and a start-up founder of the Turner Stillhouse craft distillery in Tasmania.
John has previously served as Deputy Chairman of Bellamy's Organic, Non Executive Chairman of PFD Foods Australia and Chairman of the Lantern Hotel Group. He has also had a long association with the Alannah & Madeline Foundation focused on keeping children safe today and into the future.
---
BEN SWAIN
NON-EXECUTIVE DIRECTOR
Ben is a partner of Tasmanian law firm Murdoch Clarke. His practice areas include corporate advice, transactional mergers and acquisitions, real property and private client matters. Ben is a director of various Pty Ltd companies and trusts including the Elsie Cameron Foundation which has investment in entities including TasFoods Limited. With a passion for Tasmania's finest foods and produce and the companies that grow and produce them, Ben gets great fulfilment from assisting, in his professional capacity, various Tasmanian food and agriculture business to achieve their goals. He was appointed to the Board as a Non-Executive Director on 4 June 2020.
---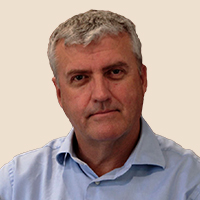 JOHN O'HARA
NON-EXECUTIVE DIRECTOR
John is a highly accomplished Executive and Non-Executive Director with a track record of substantive contribution to strategic development and growth, cultural reform, value creation, building reputation and stakeholder relationships.
John's Director experience spans across large private entities, corporations, and Not For Profit. His executive roles have encompassed ASX organisations, Co-Operatives and large private companies with national and international operations.
John spent the last 18 years with Sunny Queen Australia, the last 8 as CEO & Managing Director. Prior to that he has held roles in both Dairy Farmers Cooperative and National Foods. He is currently the Chairman of Mulgowie Faming Company and the Advisory Board Chairman for Morgan's Pastoral Company and Priestley's Gourmet Delights.
---
Executive Team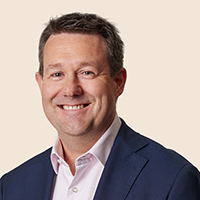 SCOTT HADLEY
CHIEF EXECUTIVE OFFICER
Scott Hadley is Chief Executive Officer of TasFoods Limited and was appointed in October 2021.
Scott is a proud Tasmanian with over 20 years experience in a range of companies in Australia building premium brands, leading teams and developing go to market and supply chain organisations.
Scott was previously CEO of Asahi Beverages Alcohol Division and has held senior positions with TT-Line, Fosters Group, GlaxoSmithKline and Cadbury.
Scott is a member of the AICD, has an MBA (Executive) from AGSM, completed the Senior Executive Programme at London Business School and is a CPA.
---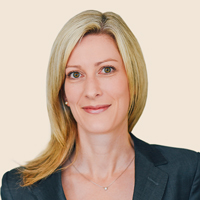 SHONA CROUCHER
CHIEF FINANCIAL OFFICER & COMPANY SECRETARY
Shona Croucher is Chief Financial Officer of TasFoods Limited and was appointed in October 2021. She was appointed as Company Secretary in November 2021.
Shona is a Tasmanian and is an experienced professional. For the last 7 years, Shona has worked at Bellamy's Organic where she has held the roles of Chief Financial Officer, and Director of Finance and People.
Prior to these roles, Shona was a Director at KPMG (16 years experience) where she specialised in taxation, corporate business advisory, and business valuation. Shona's advisory experience covered a diverse range of industry sectors including agriculture, manufacturing, and professional services.
Shona holds a Master of Applied Finance (Kaplan Professional), is a Fellow of the Taxation Institute of Australia, has a Graduate Diploma of Financial Planning (Securities Institute of Australia), and is a member of the Institute of Chartered Accountants Australia and New Zealand (CA ANZ). Shona has also completed the Emerging CFO: Strategic Leadership Financial Program at the Stanford University Graduate School of Business.