Board & Management Team
TasFood's Board and Management Team is responsible for the strategic direction of the company. Overseeing the company's operations, the team works closely to ensure that TasFoods meets not only the demands of its shareholders, but provides a positive, innovative, and exciting working environment for employees. To get in touch with any of the Management Team, you can reach them via the contact page.
---
Board of Directors
JOHN MURPHY
ACTING CHAIR & NON-EXECUTIVE DIRECTOR
John has over 35 years' experience in the Australian and International Beverage, Food, Fast Moving Consumer Goods and Packaging Industries.
He has held a range of leadership roles in large multinational organisations including Managing Director of Coca-Cola Amatil Australia; the CEO of Visy Industries paper, packaging and recycling business; and the Managing Director of Carlton & United Breweries Australian beer business after an extensive career with the company.
John has served on the boards of both public and private companies and is currently the Chairman of Tribe Breweries (craft beverages) and a start-up founder of the Turner Stillhouse craft distillery in Tasmania.
John has previously served as Deputy Chairman of Bellamy's Organic, Non Executive Chairman of PFD Foods Australia and Chairman of the Lantern Hotel Group. He has also had a long association with the Alannah & Madeline Foundation focused on keeping children safe today and into the future.
---
BEN SWAIN
NON-EXECUTIVE DIRECTOR
Ben is a partner of Tasmanian law firm Murdoch Clarke. His practice areas include corporate advice, transactional mergers and acquisitions, real property and private client matters. Ben is a director of various Pty Ltd companies and trusts including the Elsie Cameron Foundation which has investment in entities including TasFoods Limited. With a passion for Tasmania's finest foods and produce and the companies that grow and produce them, Ben gets great fulfilment from assisting, in his professional capacity, various Tasmanian food and agriculture business to achieve their goals. He was appointed to the Board as a Non-Executive Director on 4 June 2020.
---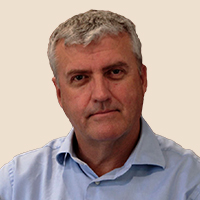 JOHN O'HARA
NON-EXECUTIVE DIRECTOR
John is a highly accomplished Executive and Non-Executive Director with a track record of substantive contribution to strategic development and growth, cultural reform, value creation, building reputation and stakeholder relationships.
John's Director experience spans across large private entities, corporations, and Not For Profit. His executive roles have encompassed ASX organisations, Co-Operatives and large private companies with national and international operations.
John spent the last 18 years with Sunny Queen Australia, the last 8 as CEO & Managing Director. Prior to that he has held roles in both Dairy Farmers Cooperative and National Foods. He is currently the Advisory Board Chairman for Morgan's Pastoral Company and Priestley's Gourmet Delights.
---
Executive Team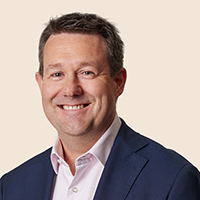 SCOTT HADLEY
CHIEF EXECUTIVE OFFICER
Scott Hadley is Chief Executive Officer of TasFoods Limited and was appointed in October 2021.
Scott is a proud Tasmanian with over 20 years experience in a range of companies in Australia building premium brands, leading teams and developing go to market and supply chain organisations.
Scott was previously CEO of Asahi Beverages Alcohol Division and has held senior positions with TT-Line, Fosters Group, GlaxoSmithKline and Cadbury.
Scott is a member of the AICD, has an MBA (Executive) from AGSM, completed the Senior Executive Programme at London Business School and is a CPA.
---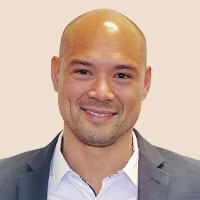 JOSHUA FLETCHER
CHIEF FINANCIAL OFFICER
Joshua has broad finance and governance experience, gained over his career in the dairy industry from farmgate to manufacturing and commercial operation. He was the Finance Director at Maeil Australia (Maeil Dairies Co) and was responsible for all finance and governance related matters. He was also hands on with the implementation of the ERP system for the company.
Prior to Maeil Australia, Joshua was the Chief Financial Officer and Company Secretary of Organic Dairy Farmers of Australia Co-operative and its subsidiaries until 2019. He was also Head of Commercial Finance and Head of Finance at Murray Goulburn Co-operative. Joshua was the original financial controller of Tasmanian Dairy Products Co Limited, owned by Murray Goulburn, Mitsubishi Corporation and the Tasmanian founding shareholder, who built an $80m milk powder facility in North West Tasmania.
Joshua is a member of the Chartered Accountants Australia and New Zealand (CA ANZ). In addition, he holds a Bachelor of Commerce majoring in Accounting (University of Tasmania). He has previously been a member of the CA ANZ Regional and Rural Advisory Committee.